Training Classes
At Educational Resources, we offer our BLS and ALS training courses both in-person at our training center as well as in online/hybrid formats. Classes can be arranged to meet your personal needs for training at either at our training center or your location.
Do you have more than 6 people and want to schedule your own class at your location and on a time frame that works for you? We can do that! Contact us online, or give us a call today and we'll get you on the schedule.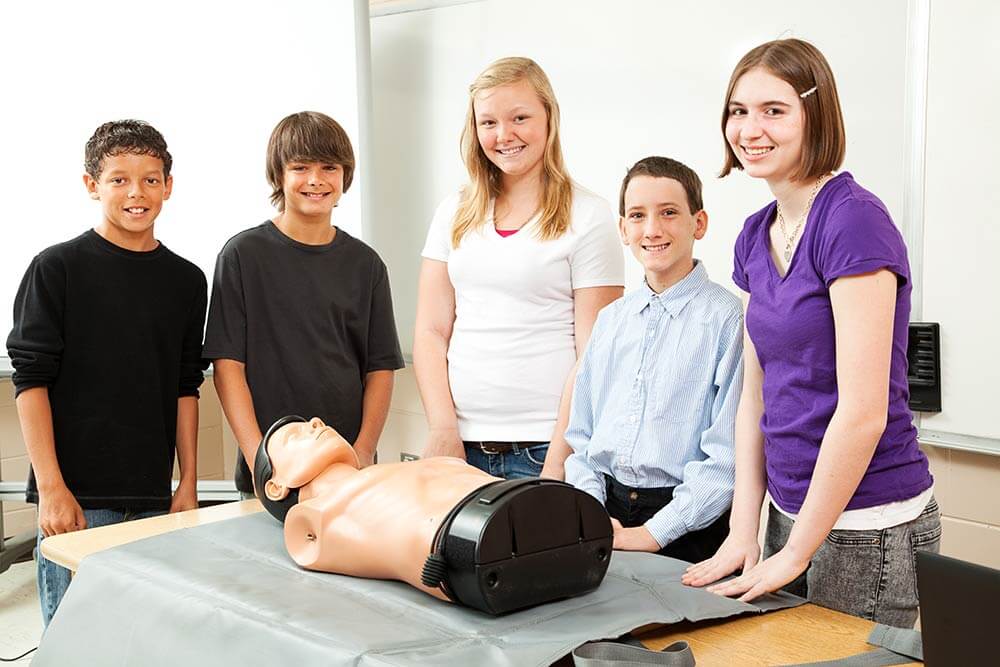 Online Courses Available
Do you need to take CPR, First Aid, PALS or ACLS? Whether it be Healthcare Provider, Heartsaver First Aid, Advanced Cardiac Life Support or a Pediatric Advanced Life Support course, did you know that you can take your class online – in the comfort of your own home?
If you need any of these courses you visit http://elearning.heart.org/ and register for the course that you need to complete. After completing your course online, print off your "Completion Certificate" and contact us online or give us a call at (970) 381-5395 or (970) 301-1636. We will then schedule a time that works with your schedule to do a "skills check off" session. We will print your certification card when you finish and you will be on your way. It's as easy as that.
The cost of each online course varies and you pay AHA directly for you "key". The cost of the skills check off which includes the use of our equipment, instructor and your completion card is:
$75.00 for ACLS courses
$75.00 for PALS courses
$55.00 for BLS courses
$65.00 for any Heartsaver Course
Basic Life Support Courses
BLS Provider Online Skills Check-off
Heartsaver - First Aid Only
Heartsaver - First Aid with CPR/AED
Universal Precautions (Blood-borne Pathogens)
Advanced Life Support Courses
Advanced Cardiac Life Support (ACLS) - Full Course
Advanced Cardiac Life Support (ACLS) - Update Course
Pediatric Advanced Life Support (PALS) - Full Course
Pediatric Advanced Life Support (PALS) - Update Course
PEARS (Pediatric Emergency Assesment, Recognition, Stabilization) 1 Day